EPM REPORTS
Revenue Cycle Dashboard
View scorecards that identify NextGen EPM revenue cycle key performance indicators such as: appointment analysis, top 10 denials, over counter cash collections, outstanding AR, overall gross charges, payments, and adjustments.
Our Blog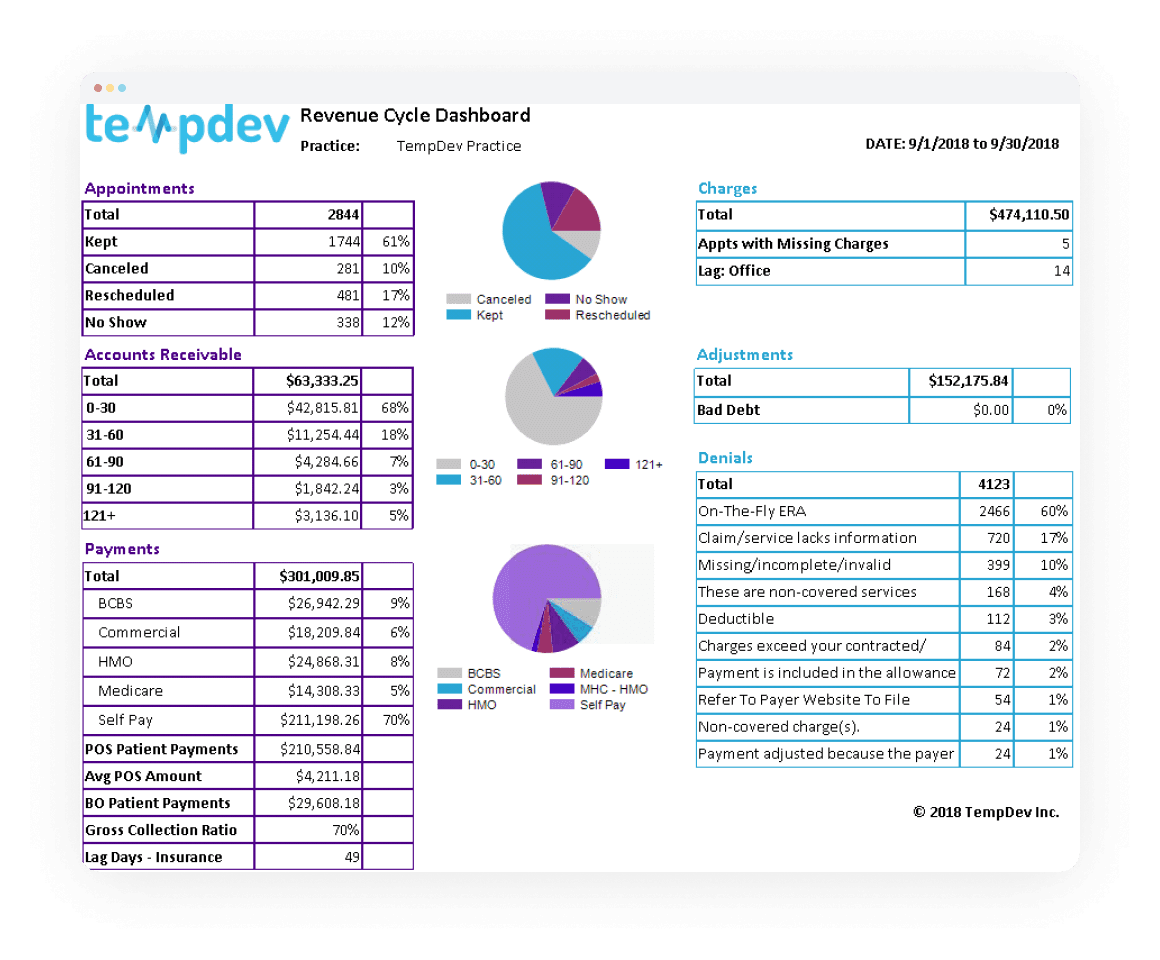 EPM Reports
EPM Reports
Appointment Analysis
Identify key appointment metrics in NextGen EPM such as appointment statuses, daily patterns, and event types.
Know more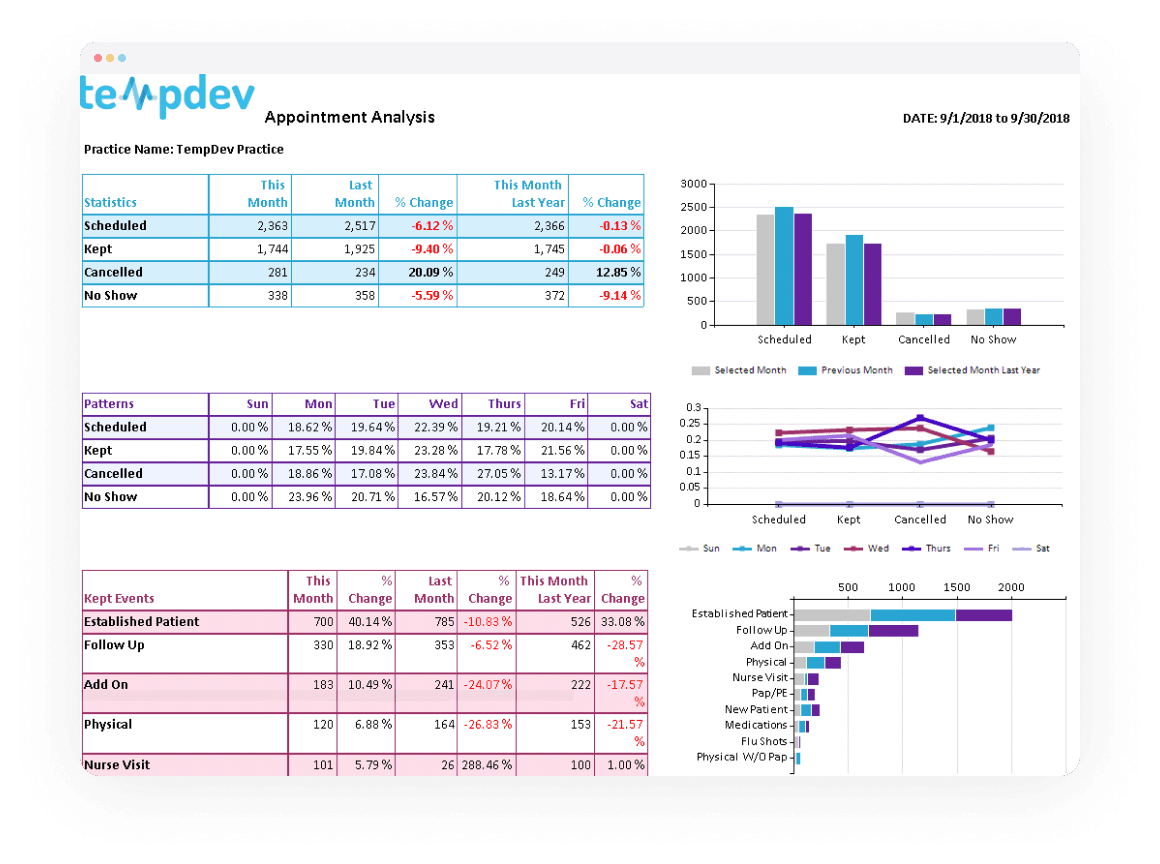 Interested?
Know more about our Services
Please submit your business information and a TempDev representative will follow up with you within 24 hours.