EHR REPORTS
Patient Tracking
Identify the bottlenecks in patient flow between NextGen EPM Check-In, NextGen EHR Check-out, and everything in between! With our Patient Tracking SSRS report, you can see the average times a patient spends waiting per practice, location, and provider with drill downs for specific patient data.
Our Blog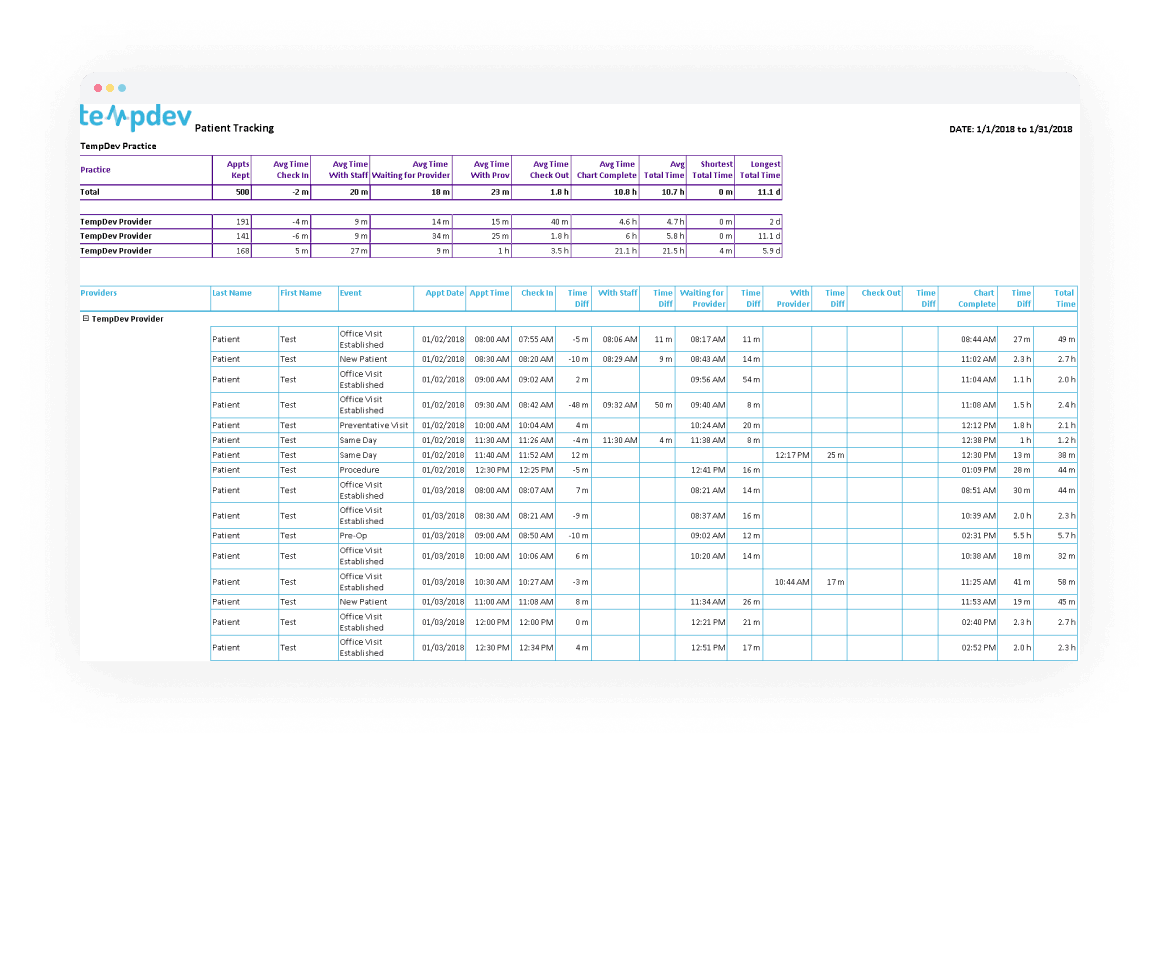 EHR Reports
EHR Reports
Task Audit
Never let abnormal diagnostics and missed messages slip through the NextGen EHR cracks again.
Know more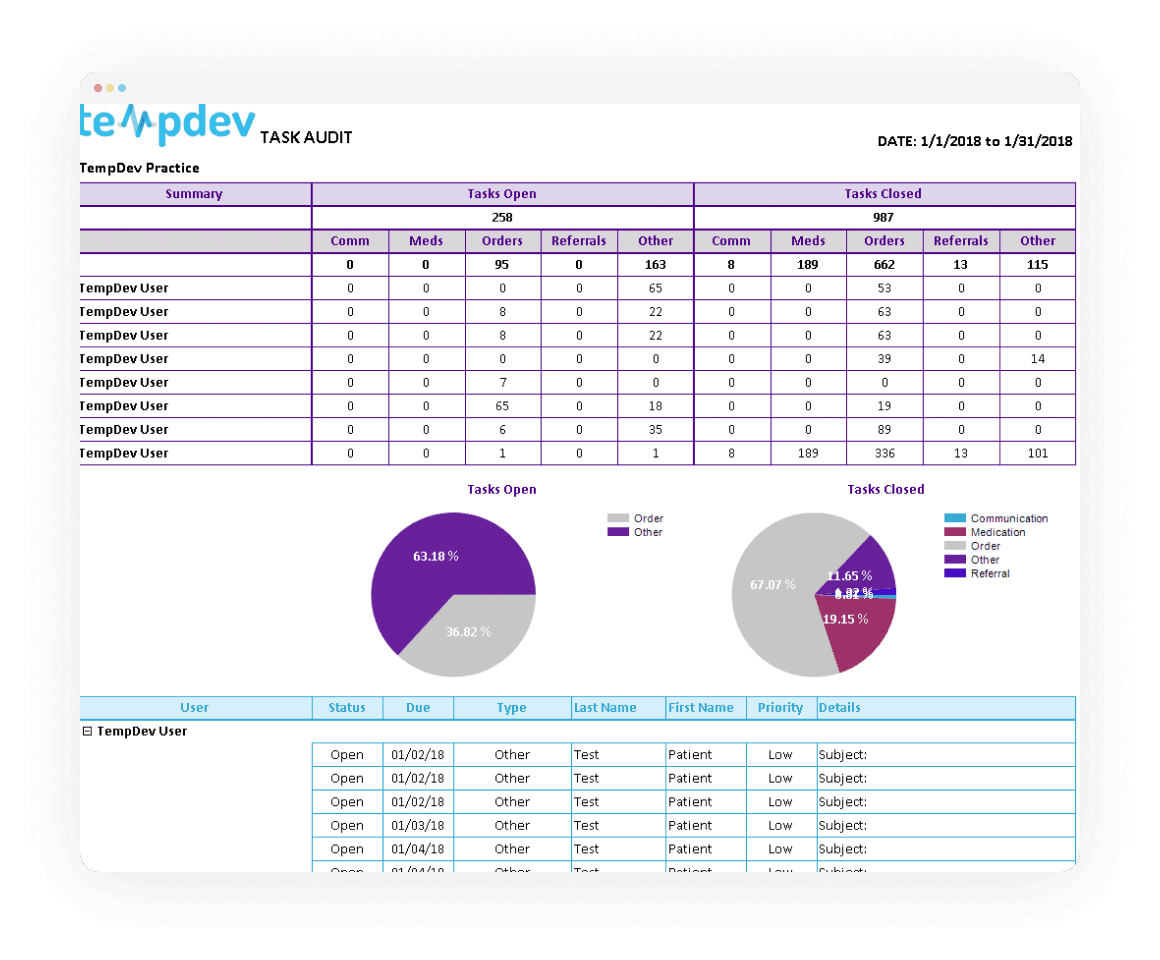 Interested?
Know more about our Services
Please submit your business information and a TempDev representative will follow up with you within 24 hours.