EHR REPORTS
PAQ Audit
Help your physicians stay current and not get behind on outstanding NextGen EHR PAQ items including: labs, radiology, diagnostics, orders, HIE documents, and chart note documents.
Our Blog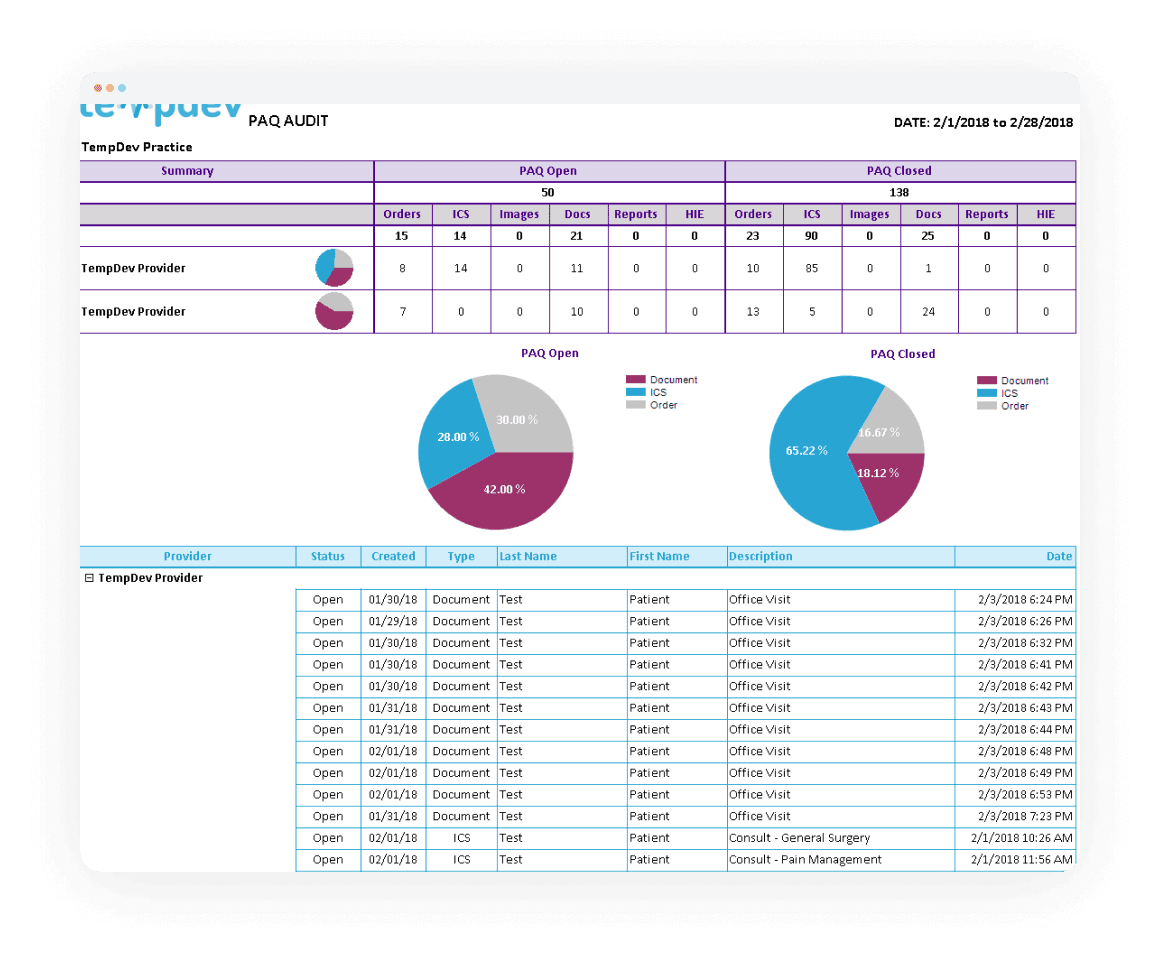 EHR Reports
EHR Reports
Task Audit
Never let abnormal diagnostics and missed messages slip through the NextGen EHR cracks again.
Know more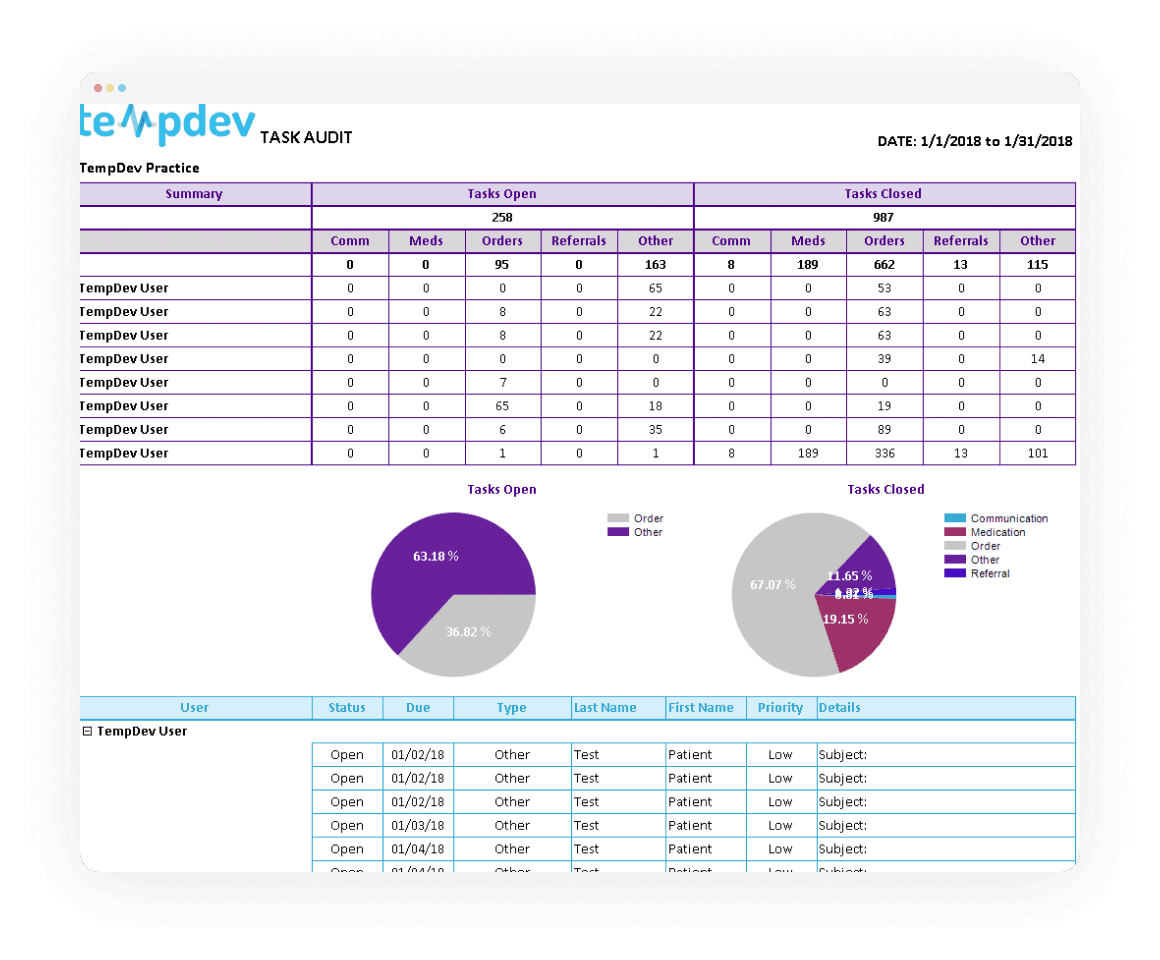 Interested?
Know more about our Services
Please submit your business information and a TempDev representative will follow up with you within 24 hours.