EPM REPORTS
Copay Audit
Track how your NextGen EPM front desk is performing when collecting co-pays to improve performance and identify training opportunities by using TempDev's NextGen EPM Copay Audit report. Discover where there are issues with your time of service collections by regularly running the report to ensure you are collecting what's expected and not falling behind on opportunities to collect.
Our Blog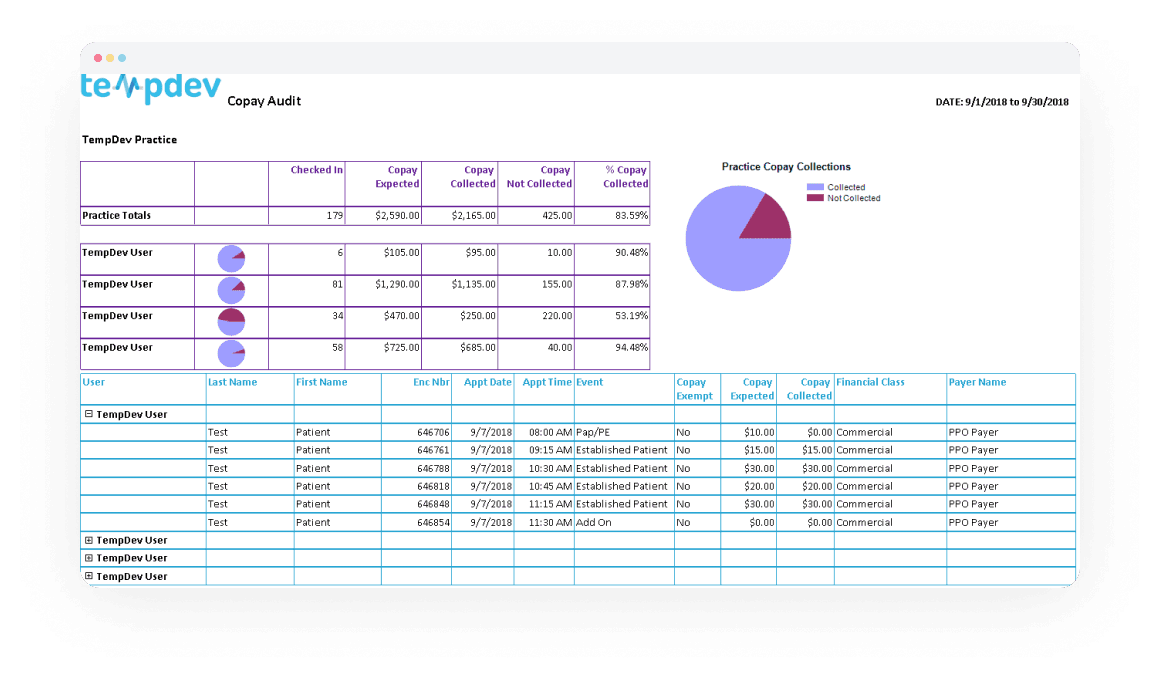 EPM Reports
EPM Reports
Appointment Analysis
Identify key appointment metrics in NextGen EPM such as appointment statuses, daily patterns, and event types.
Know more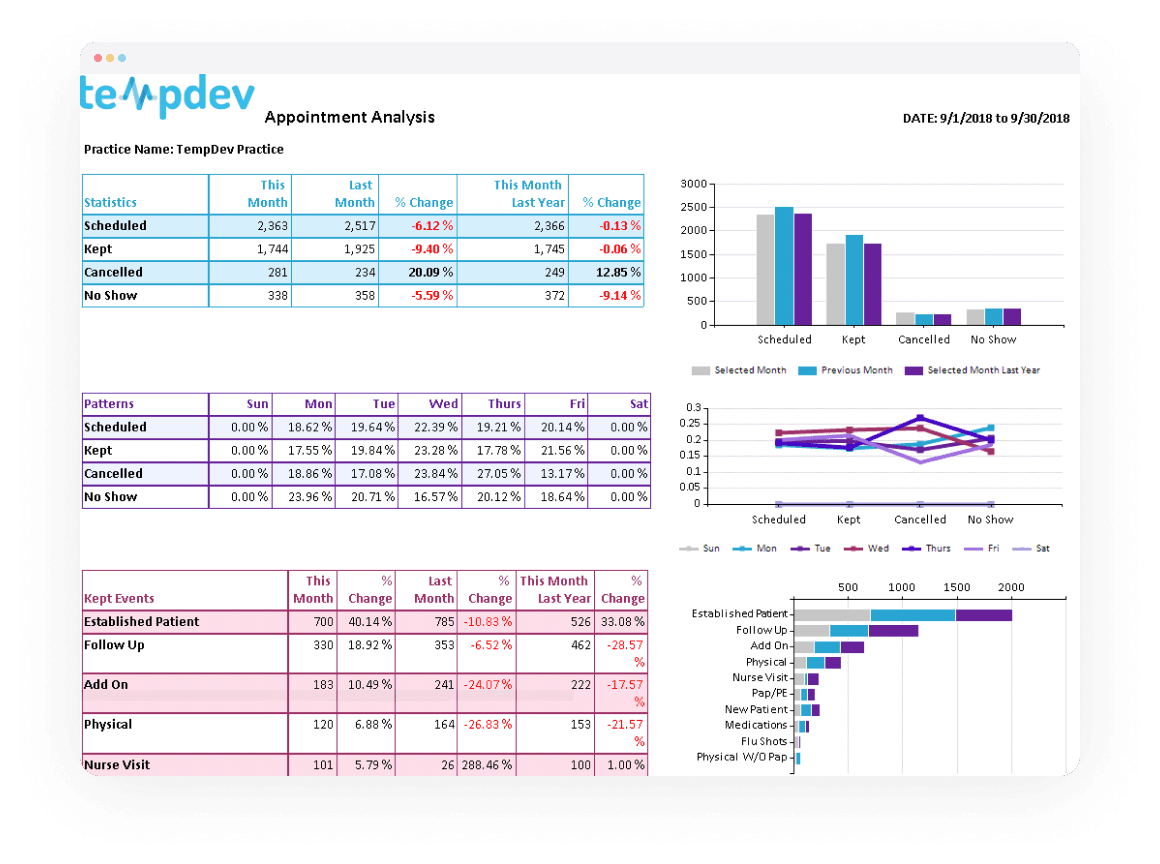 Interested?
Know more about our Services
Please submit your business information and a TempDev representative will follow up with you within 24 hours.