EPM REPORTS
Front Desk Audit
Understand your providers' habits in NextGen EPM better by reviewing CPT codes billed, payer mix by financial class, accounts receivable aging, top 10 procedures, appointment stats and RVUs.
Our Blog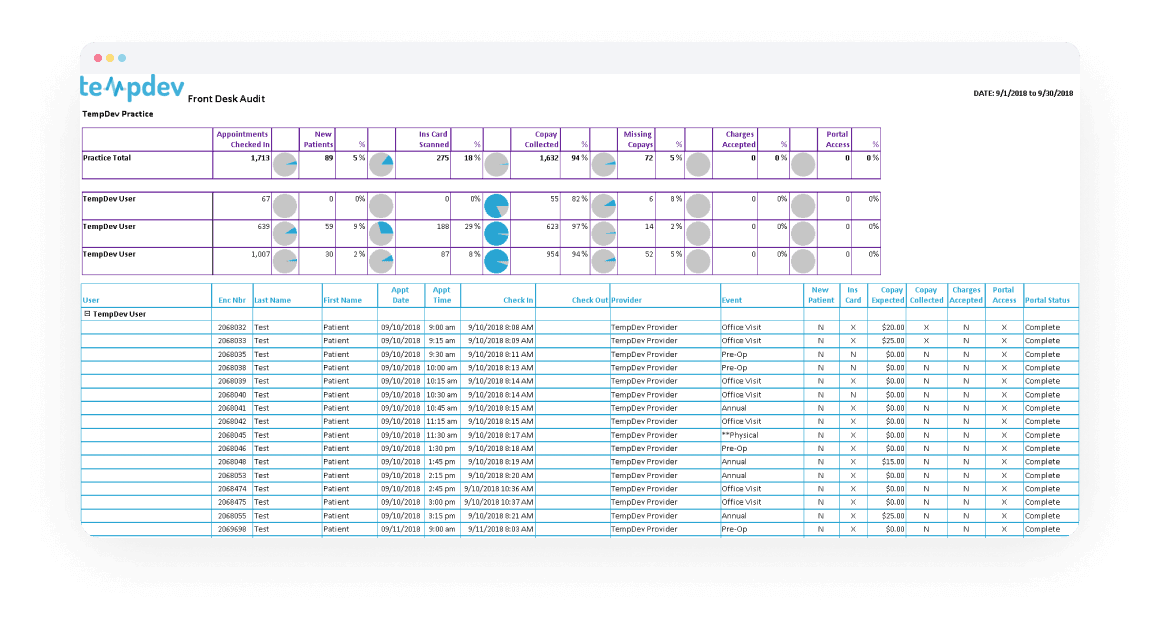 EPM Reports
EPM Reports
Appointment Analysis
Identify key appointment metrics in NextGen EPM such as appointment statuses, daily patterns, and event types.
Know more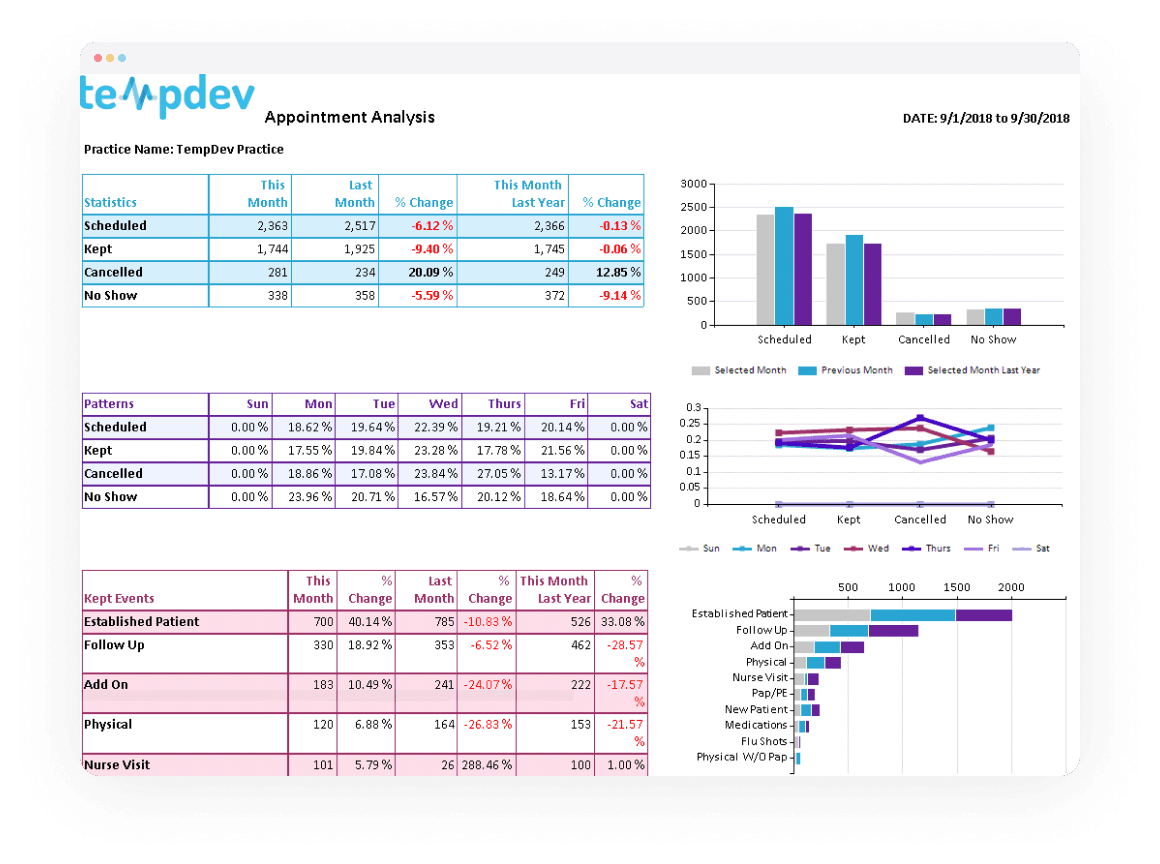 Interested?
Know more about our Services
Please submit your business information and a TempDev representative will follow up with you within 24 hours.