NextGen UGM 2020 is going virtual this year! Though the Expo Hall will look a little different this year, you can still catch up with TempDev at our virtual booth. We will have fun videos, product demos, and a wealth of information about our NextGen consulting services. Stop by the virtual Expo Hall from Monday, November 9 through Thursday, November 12 to have some fun and learn more about TempDev's services and latest products.
Whether you are a current TempDev client or looking for help with NextGen, come by and see us. Here are just a few of the TempDev services and solutions we will highlight at our NextGen UGM 2020 virtual booth.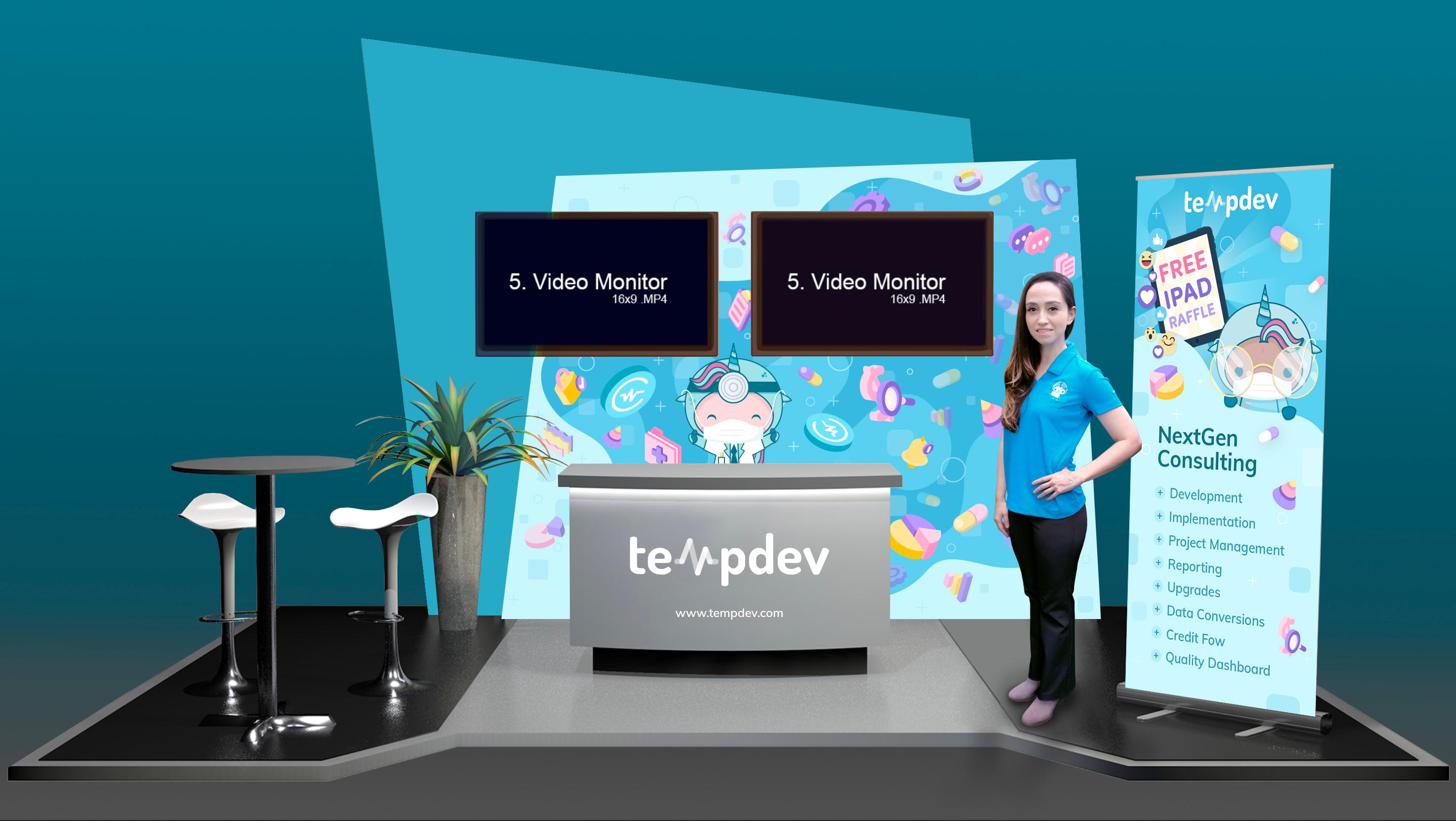 Who is TempDev?
Swing by our booth and get to know who is TempDev and how these expert NextGen consultants can help you.
Credit Flow
Billing mistakes happen. Tracking and clearing patient credit balances are critical for keeping your books balanced and remaining compliant. That is why TempDev created the new Credit Flow Application. Our NextGen CreditFlow program will help you clear credit balances and issue refunds while saving you clicks! With Credit Flow, you can see patient credit balances categorized all in one place. This new tool will help you cut back on time-consuming searches for credit balances to clear. It then guides you through how to work your credit balance with our Patient Autoflow.
Stop by TempDev's virtual booth at NextGen UGM 2020 to learn more about our new Credit Flow product and see a demo!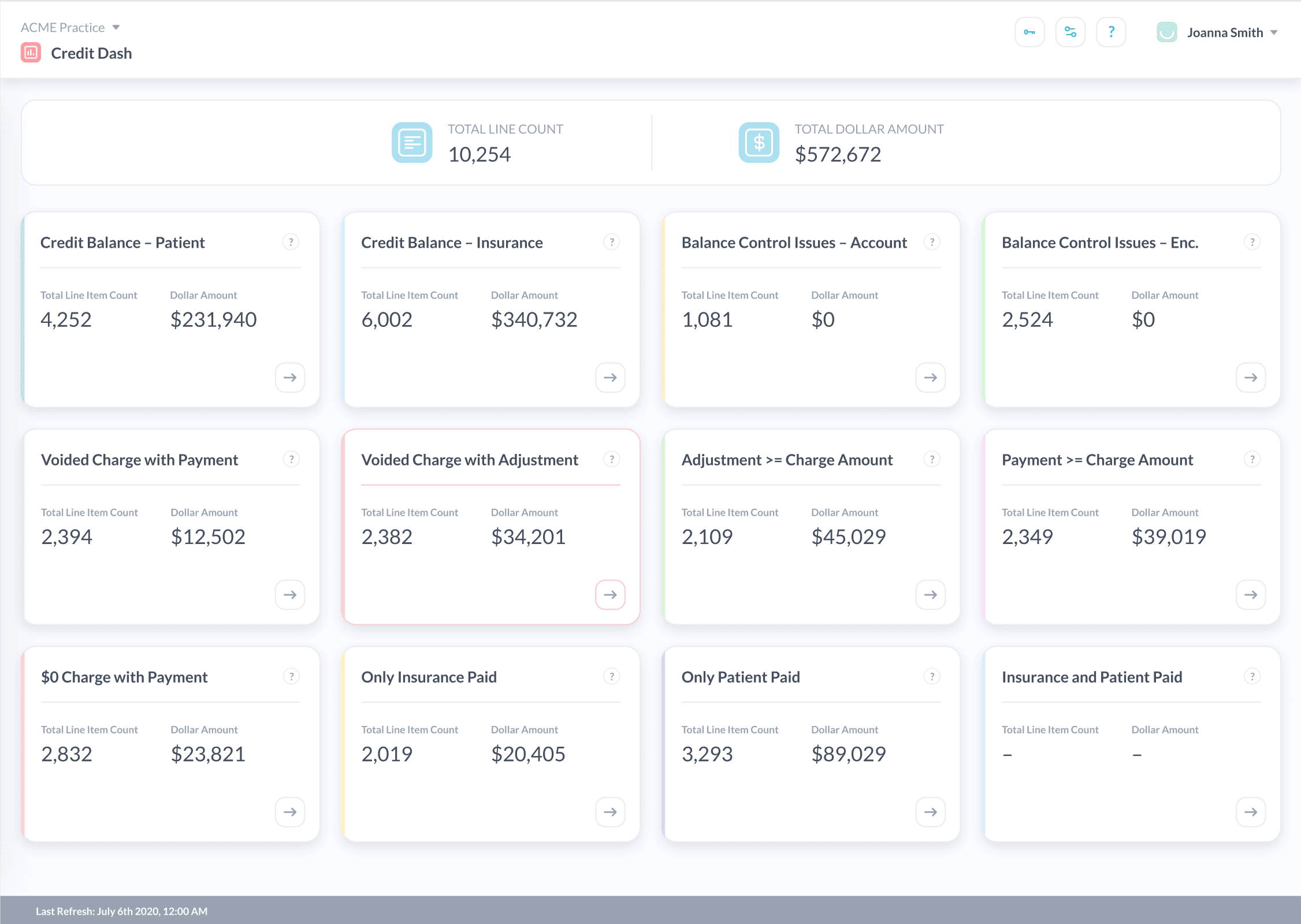 COVID-19 Testing Clinic
Is your organization ordering large volumes of COVID-19 testing? If so, you know, entering each order and result in individual NextGen patient charts can be a hassle. The TempDev COVID-19 Testing Clinic Template simplifies orders and documentation for COVID-19 tests. You can configure your Template with default lab vendors, COVID-19 symptom questions, AOE questions, and default results options. Then, you can input COVID-19 test orders and results without opening each patient's chart.
You can find more information at our virtual booth and a demo of this helpful NextGen EHR template.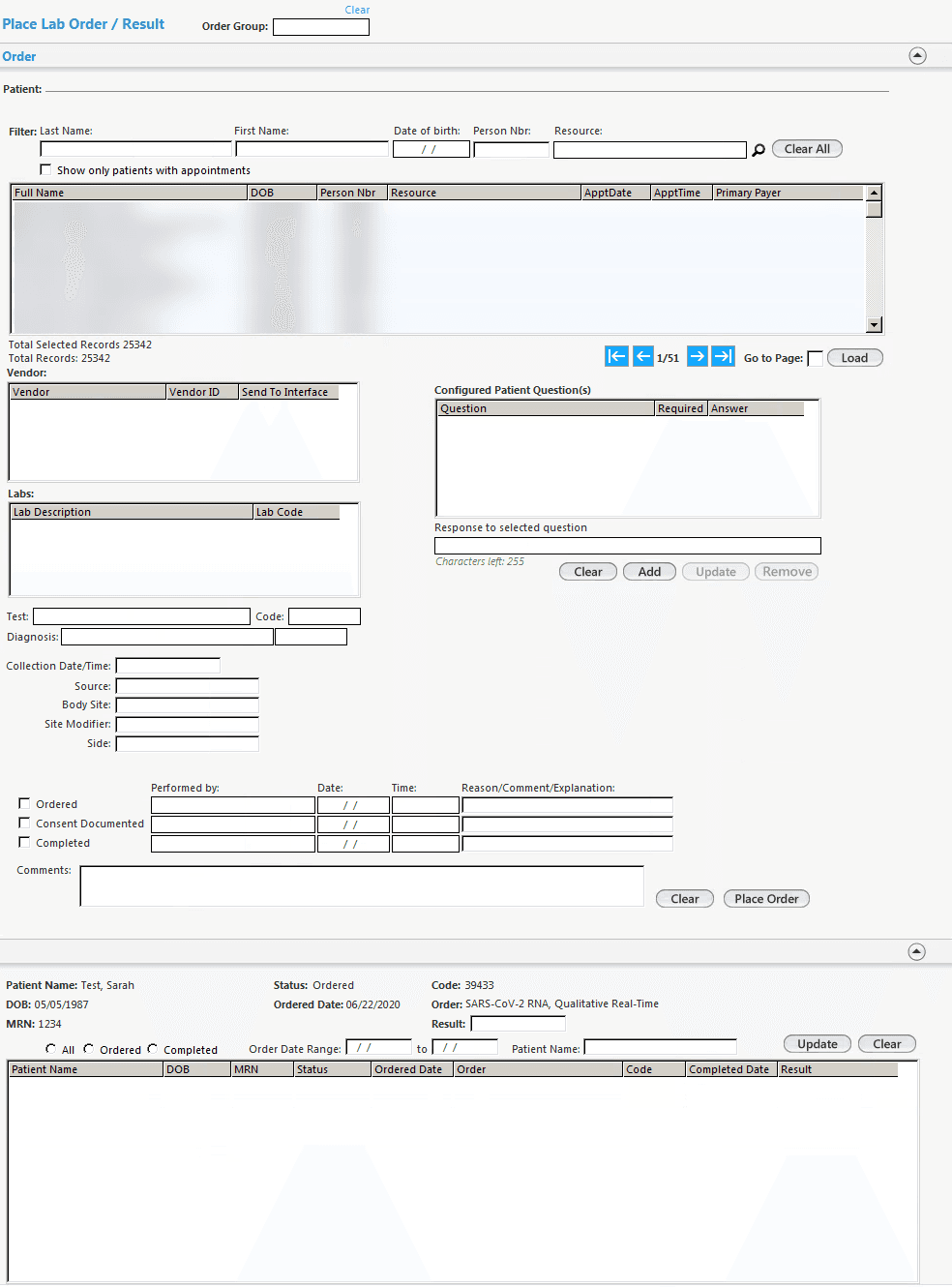 Flu Shot Clinic
Flu season is almost here, and flu shots are more important this year than ever. The TempDev Flu Shot Clinic Template for your NextGen EHR will help you simplify flu shot documentation and billing. Once you configure your preferences, you can document flu shots without opening individual patients' charts. You can even pre-set billing defaults to ease reimbursement.
Head over to the TempDev virtual booth between November 9th and 12th to see a demo of this flu season time-saver.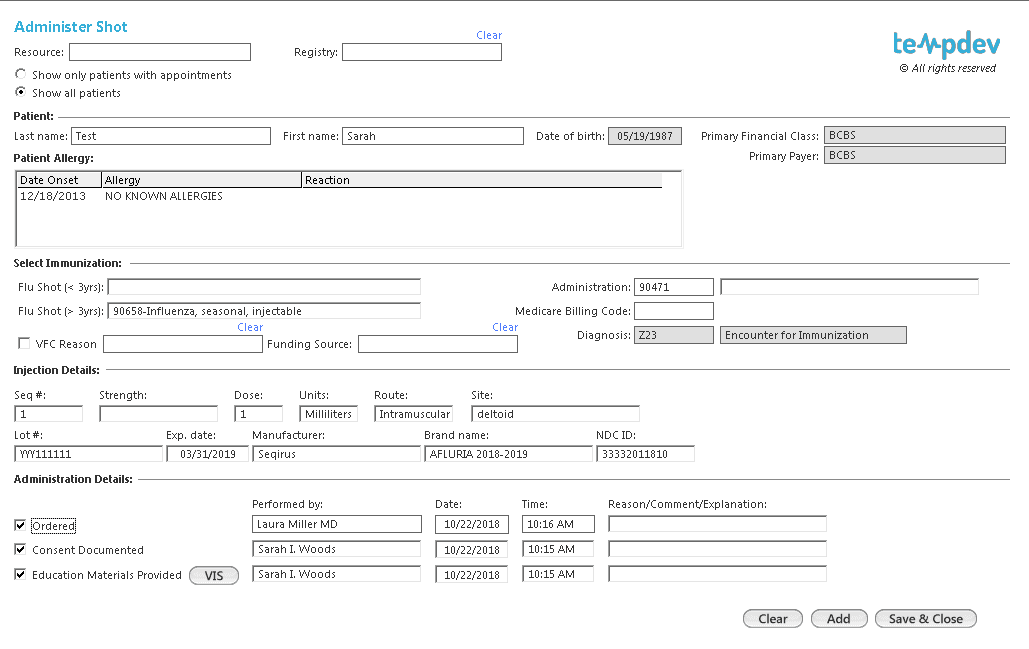 Cures Act Upgrade Needed for 2021
The 21st Century Cures Act aims to improve interoperability and give patients more access to their health data. The Cures Act also prohibits information blocking, which means refusing access to EHR or EMR data by allowed parties. Two changes go into effect next year, that will likely require an upgrade to your NextGen EHR to:
Hospitals must provide a patient's electronic admission, discharge, and transfer (ADT) messages to other healthcare facilities, primary care doctors, and care team members. This means your NextGen EHR must be configured to receive these messages from the hospitals you work with.

Insurers that take part in Medicare, Medicaid, CHIP, and the ACA marketplaces must make patient claims data available via application programming interfaces (APIs). As a provider, you must contribute to this process by sharing data from your NextGen EHR with payers.
TempDev's consultants and NextGen regulatory experts can help implement the necessary upgrades. From project management to programming to training, we can support the entire lifecycle of your Cures Act upgrades. We also provide personalized regulatory reviews to help you figure out exactly what your business needs to do to be compliant.
Stop by our virtual booth to learn more about the Cures Act & Medfusion upgrades needed for 2021 and see how TempDev can help your organization comply.
TempDev's Consulting Services
TempDev offers best-in-class NextGen support. Whether you need help to implement NextGen, redesign workflows, or train employees, our consultants can support you. Our services cover all aspects of EHRs for office-based physicians and multi-specialty practices. From NextGen upgrades to quality improvement, TempDev's consultants can help you increase your efficiency and effectiveness. We also stay up-to-date on all regulatory changes to help you plan for the future. If you need help to assess how the 21st Century Cures Act, changes to Quality Payment Programs, or other laws and regulations may affect your business, TempDev can provide you with expert strategic and compliance advice.
See videos showcasing our consulting services and more at our NextGen UGM 2020 virtual booth.
Business Intelligence
Linking your NextGen EHR & EPM to business intelligence tools can help you get more out of your data. Business intelligence tools can aggregate, analyze, and display information from your EPM & EHR to help you make better business decisions. Implementing or optimizing business intelligence software can help you improve quality scores, increase efficiency, and identify high-risk patients for additional intervention.
The TempDev team can help you choose the right business intelligence tools for your needs. Our developers will connect your NextGen EPM & EHR to your preferred business intelligence solution for seamless data transfer.
See the power of business intelligence tools for yourself at TempDev's virtual booth.
Data Conversions
If you are planning a NextGen merger or acquisition that needs to import legacy data, TempDev can help. Data conversions are complex projects. You need to map your old data to your new NextGen system, complete the data conversion, and inspect and test the results for accuracy. You will need an experienced project manager and developer to help you get it right. TempDev's team of NextGen project managers and developers can work with you to create a data conversion plan, ensure a smooth transition, convert the data, and validate and test the converted data.
If your organization is planning a data conversion, stop by our virtual booth at NextGen UGM 2020 to learn more about how TempDev's developers can support your project.
Project Management
You need a strong project management team for successful EPM & EHR implementations, optimizations, upgrades, or workflow redesigns. From project plans to scope and budget control, TempDev's team of PMP-Certified Project Managers can help keep your NextGen project on track. Our dedicated Project Managers serve as your single point of contact for all project-related questions and problems. With professional Project Management support from TempDev, you can keep your project on time and under budget.
Come to our virtual booth to see our PMP-Certified Project Managers in action.
Get More Out of Your NextGen UGM 2020 Experience with TempDev
TempDev's staff are NextGen experts. If you need help implementing, upgrading, or customizing your NextGen EPM & EHR, contact us today. Our dedicated team of EPM, RCM, & EHR experts also keeps on top of all regulatory changes so we can guide you through your options. We would be happy to schedule a one-on-one meeting or set up a personalized demo of our products.
We look forward to meeting you, or seeing you again, at the NextGen UGM 2020!
Interested?
Agree with our point of view? Become our client!
Please submit your business information and a TempDev representative will follow up with you within 24 hours.