The healthcare field continues to grow more challenging each day. New medical threats arise, patient needs evolve, and billing and reimbursement practices become more complex. TempDev, a leader in developing NextGen EHR template solutions, can help you streamline your facility's operations, allowing you to provide outstanding care to your patients while increasing revenue.
TempDev offers customizable templates for NextGen Healthcare, a top provider of an ambulatory EHR platform, that allows for a more simplistic way to manage patient visits and improve quality metric scores. TempDev has also created custom NextGen EHR templates that allow you to close the order loop for your patients. Managing a medical practice in today's climate means you need to use every tool available, including TempDev's NextGen templates that can be installed in less than a day.
NextGen EHR Operations Advisor Template for Managing Patient Visits
Your practice's success depends on processing patients in a timely and effective manner from the moment they make an appointment until their bill and your reimbursement are complete. Templates such as TempDev NextGen EHR Operations Advisor make that process much more manageable.
This template gives physicians and staff an overview of all patients with an appointment for the day, allowing the staff to chart prep without doing a deep dive into their chart. At a glance, the physician is able to see the vital clinical information, including the reason for visit, chronic conditions, and open guidelines for all their patients scheduled that day. They can easily view their progress towards completing the day, including whether they have billed an E&M code and created a chart note.
In addition, this template allows you to quickly view open orders, charges, eRx refills, PAQ, and documents as well as details for billing the visits. It works to give you essential insights into the effectiveness of your operation in a matter of minutes instead of hours.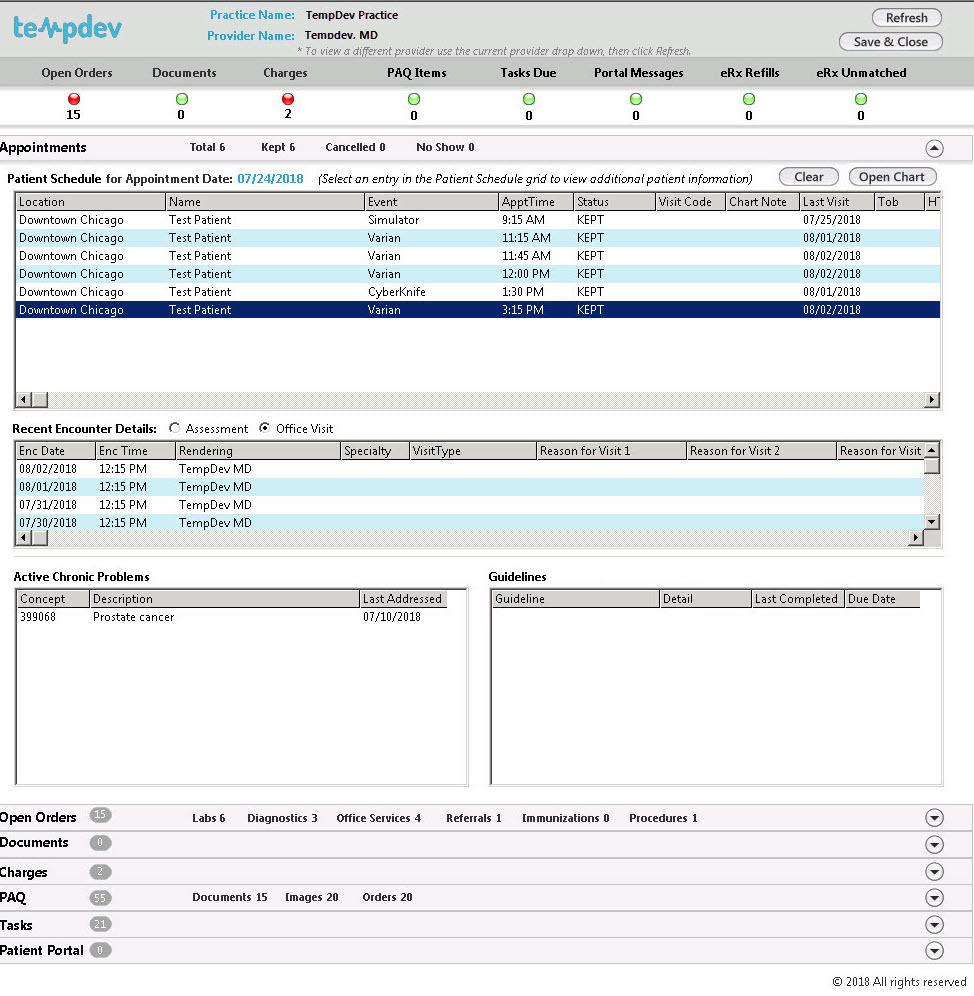 Improve Quality Scores with NextGen EHR Quality Dashboard Template
Maintaining and improving quality matric scores can seem nearly impossible, but meeting these benchmarks is essential to patient care and reimbursement. The experts at TempDev can help you implement the NextGen EHR Quality Dashboard, which allows you to evaluate patient adherence to HEDIS, ACO, MIPS, and UDS measures. The dashboard lets you identify any missing quality metrics and handle them at point of care.
You can also configure this dashboard to your practice's specific needs by using one of the 50 pre-programmed measures in the system. If one of these does not meet your needs, TempDev can help you develop a new one that works for you while meeting NCQA or your payer's specifications.
The template's use of clear indicators (green for met, yellow for partially met, and red for unmet) immediately alerts your physicians to a gap in care, allowing them to take fast action to correct these deficits. As a result, the patient's health is safeguarded, and you avoid problems with lost reimbursement.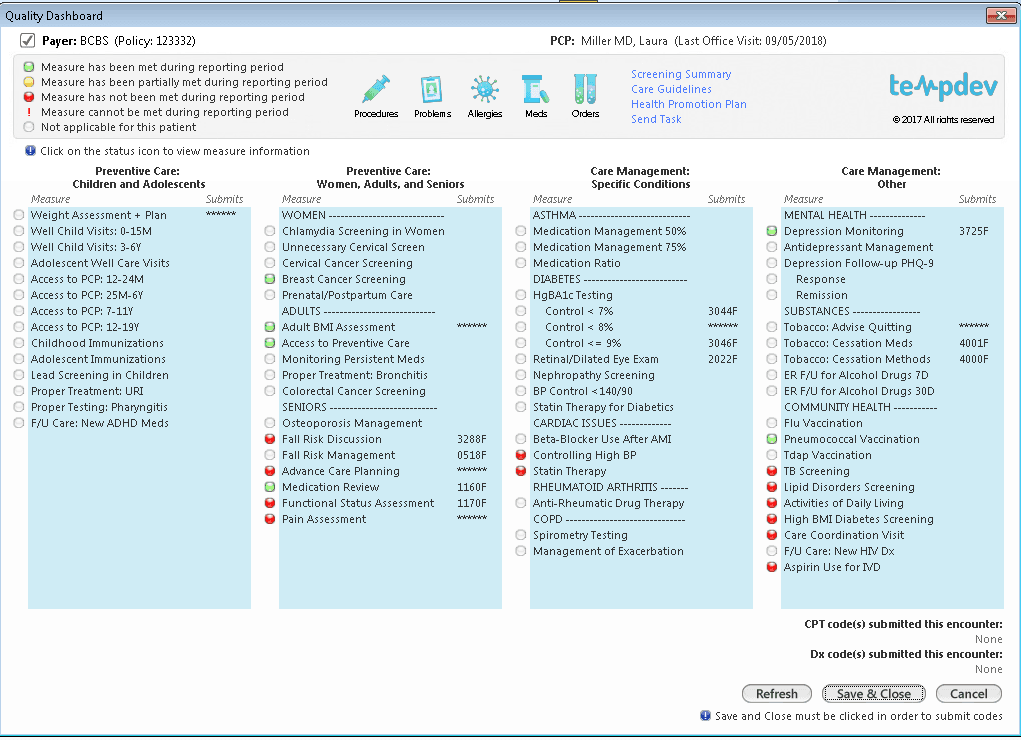 Close the Order Loop with NextGen EHR Orders Management Template
A busy medical practice can generate hundreds or thousands of orders every day. Even the most organized office can easily fall behind on completing these orders in a timely fashion. Patients may forget or neglect tests and staff members may overlook needed documentation. Fortunately, TempDev' NextGen Orders Management Template tracks these orders so that staff members, physicians, and other personnel can keep patients compliant.
Traditionally, keeping up with these orders required going into every patient's chart to check their status or running a report that showed all open orders but still necessitated looking into individual charts to take action. This template allows you to quickly identify open orders such as labs, diagnostics/radiology, office services, procedures, and referrals without analyzing every patient's file.
This template allows you to see stats about the practice overall as well as by provider, status, and patient. You can also search by order type and catch problems in specific areas. The template allows you to result and close open orders and task staff members for followup.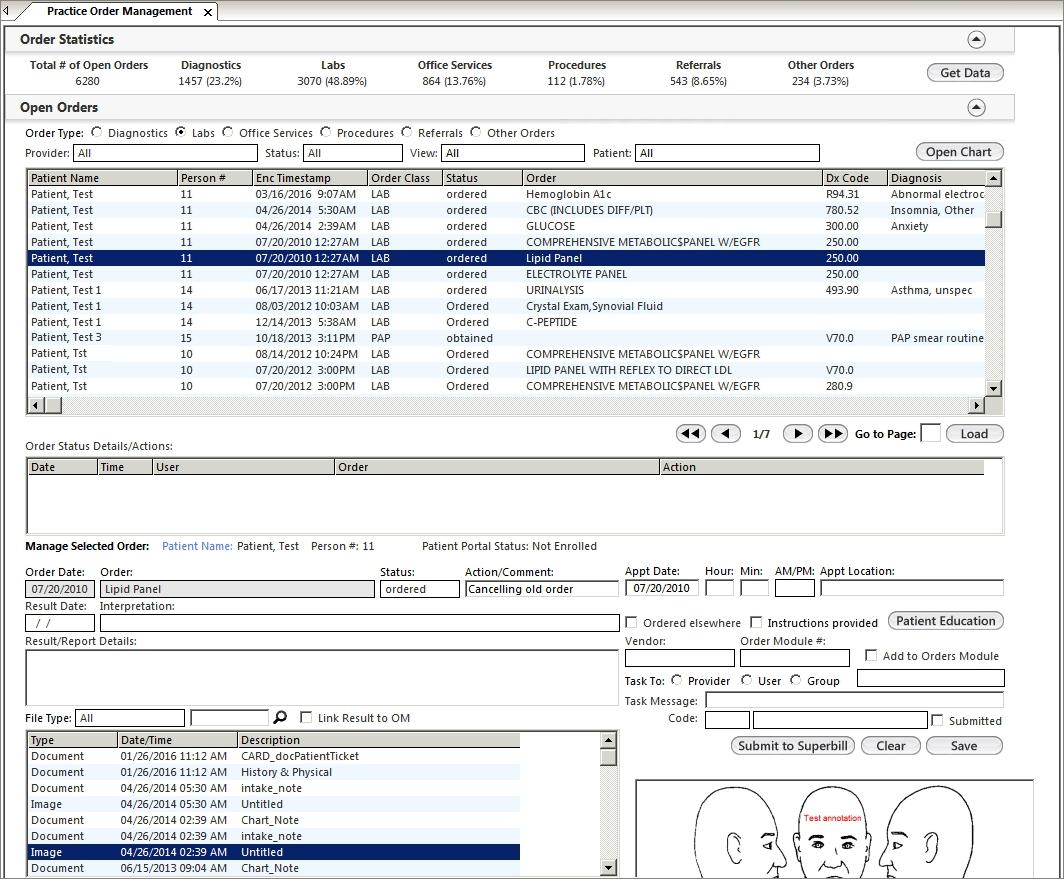 The TempDev Advantage
The highly-trained NextGen consultants at TempDev can help you manage all aspects of your physician's office. Their creativity allows them to provide advanced tools for your NextGen software. TempDev's NextGen EHR templates are easy for you and your staff to master, allowing you to provide better care while seeing more patients, improving billing efficiency, and generating more revenue.
TempDev offers a number of NextGen consulting services that streamline your operation, including the latest templates as well as ongoing technical support, expert training, and temporary staffing solutions. Their team stays on top of changes in the healthcare industry so they can better advise you on your options and help you remain competitive in a tough healthcare market.
Contact TempDev today and ask about how our NextGen templates and other provider management options can enhance your NextGen Enterprise
Interested?
Agree with our point of view? Become our client!
Please submit your business information and a TempDev representative will follow up with you within 24 hours.